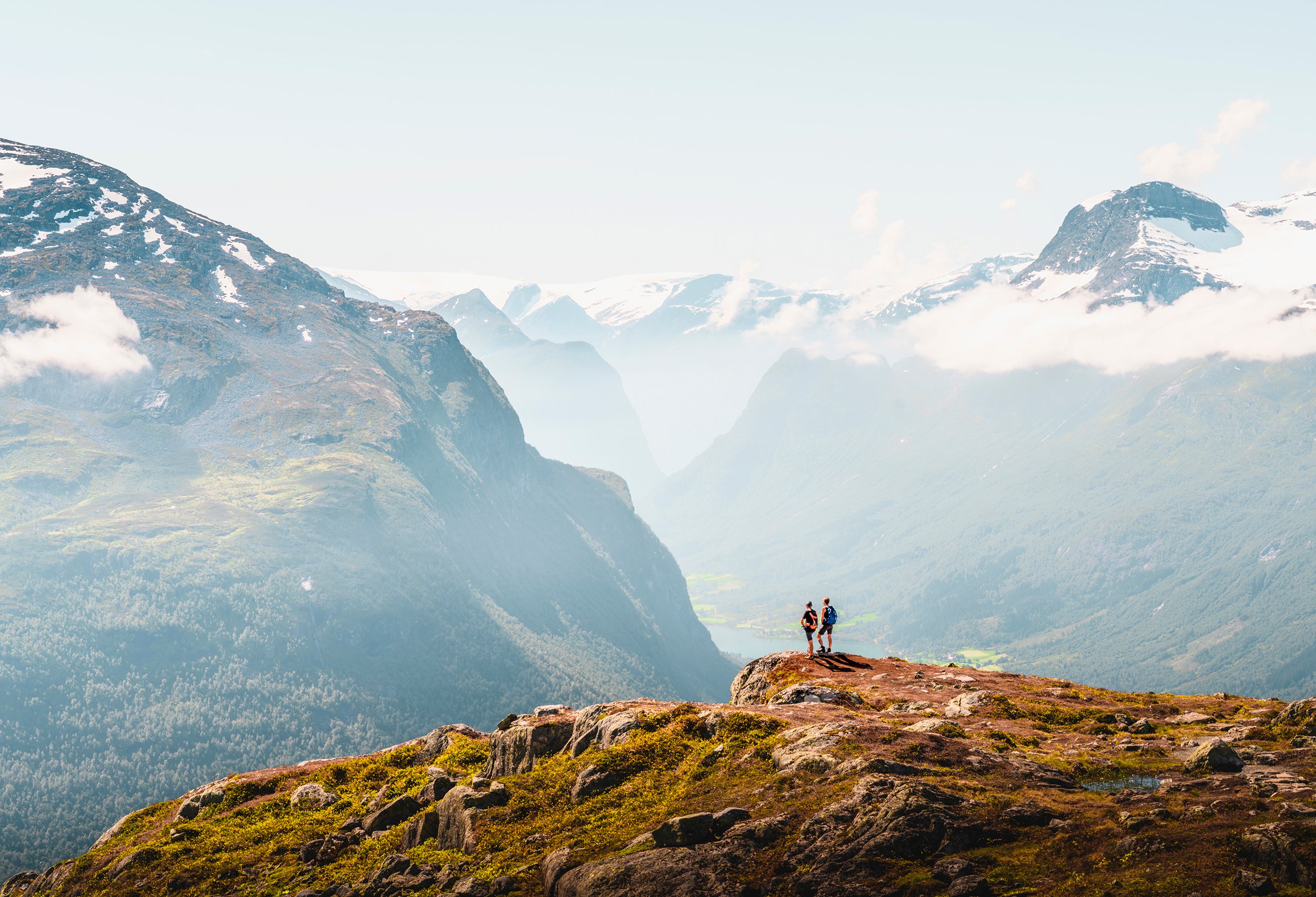 International Payments
Cross-border payments for private customers. Sparebanken Vest can help you when you wish to make international money transfers.
We recommend that you use our Internet Banking facility also when you make cross border payments. Go to "Betaling" (Payments) -> "Betaling utland" (Payments abroad).
Payments through our online banking facility are safe, simple and inexpensive.
Avoid Scams!
Be careful with prepayment.
Do not make transactions for others' through your account! Then you expose yourself to fraud or to get involved in criminal offenses. Have you received fake emails with bank details? Is the account number changed since previous payments to the same receiver? Remember that emails may be sent or modified (hacked) by scammers! Therefore make a phone call to the receiver and verify that the account number in the email is correct.
Stop! Do not make the payment when:
The money is sent to acquaintances on the internet, someone you do not know well or your cannot verify their identity.
You have received a "lucrative" investment offer from abroad by telephone, email or via an internet acquaintance.
You need to send money to receive loans, inheritance, winnings etc.
You are asked to send money when you sell something.
You are not sure whether an internet or telephone offer is legal.
Useful links:
IBAN
The Norwegian IBAN consists of 4 signs plus your domestic account number – total 15 characters. Example: NO1136251234567. In paper format it is common to group the number with a space between every forth characters, like this: NO11 3625 1234 567.

In addition to the IBAN, the beneficiary's bank has to be identified with BIC/SWIFT-code. This also applies for payments in EUR within Norway. We will reject payments within EU/EEA which do not qualify.
IBAN tools
In connection with cross border payments within EU/EEA and some other European countries, the ordering customer needs the beneficiary's IBAN (International Bank Account Number).

If you whish to check if IBAN is correct or find your own IBAN, you may use the tools on this page.

SPAVNOBB is the SWIFT-code of Sparebanken Vest.
Click here for IBAN-calculator
From abroad
It is important that you inform the ordering customer abroad about your IBAN in addition to the SWIFT/BIC of Sparebanken Vest: SPAVNOBB. On invoices and in letters the IBAN is written in paper-format in groups of 4 characters as shown in the example:

Bank: Sparebanken Vest

BIC/S.W.I.F.T.: SPAVNOBB

Account intl. payments: NO10 3625 1234 567 (example)

If you have questions you may call our International Cash Management Department, tel. (+47) 55 21 72 30.
Personal advisor
Contact Us
Talk to us
We make sure that you get the advice and help you need.
Book a meeting
915 05555
Open Monday to Sunday 07 - 23.
Call us
Find your local office
We provide financial services in Western Norway.
Finn ditt kontor