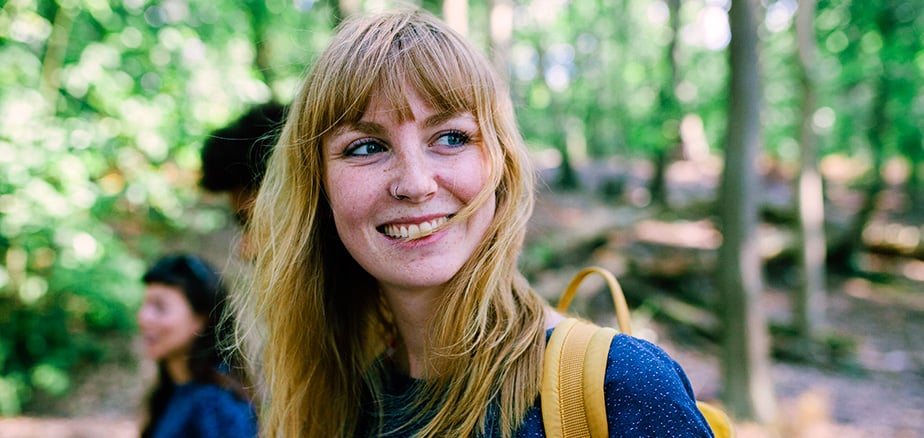 become one of us
Become a customer without BankID
If you are a foregn citizen without BankID, you need to fill out our application form in order to become a customer in Sparebanken Vest.
Please note that you must have a Norwegian national identity number or D-number from the Norwegian Tax Administration (Skatteetaten) in order to apply for a customer relationship. If you have D-number it must be active before you apply for a customer relationship. See skattetaten.no for more information.

The fee for registering as a customer without BankID in Sparebanken Vest is NOK 1.000.
Follow the steps below to become a customer
1. Fill out the application form
As a bank, we must ensure that we know our customers and that our services are used for their intended purpose. We must therefore obtain information that says something about who you are and how you want to use the bank.

Fill out the application below to become a customer.
2. Send us the following documents by post
After you have submitted the application, we ask you to send us the following documentation by post:
Copy of valid identification
(passport, national ID card, Norwegian travel document for refugees, Norwegian immigration passport). You can not use emergency passport.
Documentation of income
Such as an employment contract, documentation of payment from NAV, introduction program with benefits, student card or similar.
Documentation on residence
Such as a rental contract.
Copy of residence permit or copy of registration certificate
Residence permit for citizens outside the EU/EEA or registration certificate for EU/EEA nationals.
Tax Identification Number (TIN)
For persons with for tax residence purposes outside Norway. You are considered a tax resident outside Norway, if you:
- Have a D-number
- Has an address abroad
- Has the status of "emigrated" in the National Register of Citizens
- Are an American citizen, are born in the USA, have a work permit in the USA or have a Green Card in the USA.
Send the documents by post to the following address:
Sparebanken Vest
DB Kundeprosesser Onboarding
Postboks 7999
5020 Bergen
It is imporant that you send us the correct documents listed within 4 weeks after you have submitted your application, otherwise your application will be cancelled.
3. Wait for an e-mail to visit one of our offices
After we have received the application and documentation, you will receive an e-mail to come to one of our offices to scan valid ID and sign the agreement documents.
Please note that you can not visit one of our offices before you have received an e-mail from us to schedule a meeting.
4. Wait for approval
After you have been to our office, you will be notified by e-mail when the customer relationship has been established.

Estimated time: Up to two weeks.